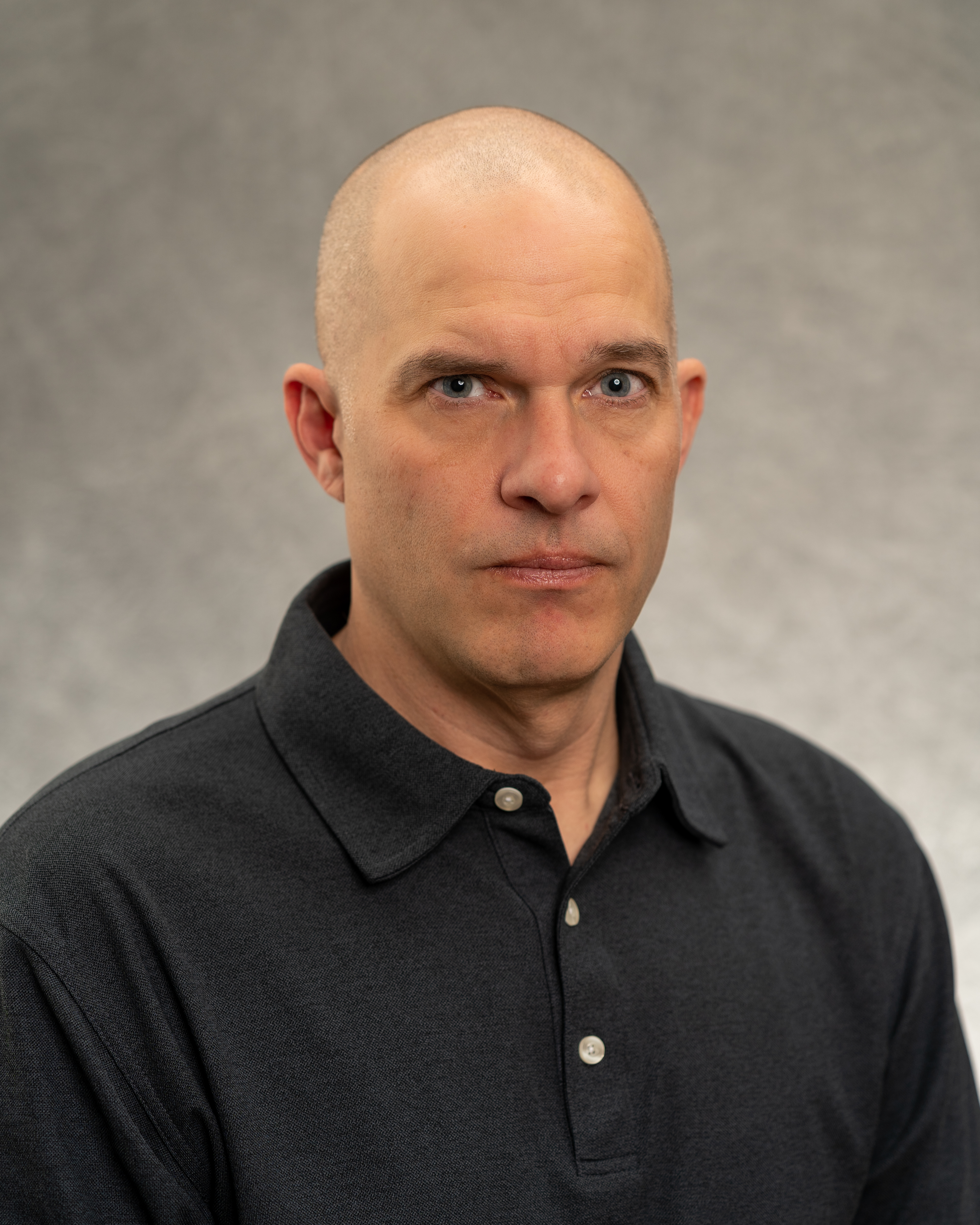 Mark Baxter
Detective
Biography
Mark Baxter is an 18-year police veteran. For the past 10 years, he has been assigned as a detective, responsible for the investigation of counterfeit documents and alcohol-related violations. He has previously worked at the Federal Bureau of Investigation, and is a veteran of the United States Army.
When he's not hunting for fake IDs himself, Mr. Baxter instructs police officers, police recruits, and civilians from across the country in the detection of counterfeit identity documents. He provides training for various federal, state, and local law enforcement agencies to include the United States Department of Justice, the United States Attorney's Office, and the National Liquor Law Enforcement Association. He frequently appears in court as a Subject Matter Expert for the prosecution of fraudulent document cases.
He created the "Fake ID-Real Problem" initiative to battle fake ID use and access to alcohol by minors in his jurisdiction. To date, this program has prevented more than 2100 sales to minors and has led to the seizure of over 2800 counterfeit IDs.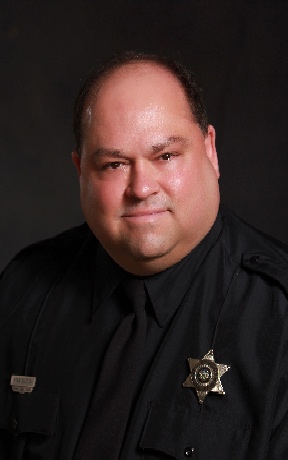 Ryan Buzzini
Retired Police Officer - Boise Police Department
Biography
Ryan "Buzz" Buzzini has been in law enforcement for 29 years. He served as a reserve for Ada County Paramedics from 1987 until 1993, as well as worked in the Idaho Poison Control Center for several years. Buzz worked pharmacy fraud for over 15 years for the Boise City Police department. As a prior Drug Recognition Expert Instructor, he is trained in the signs and symptoms of legal and illegal drug use. He also held a position with the FBI Joint Terrorism Task Force keeping a watchful eye on drug trafficking, as it is used to finance terrorism activities. Buzz has also been a member of the DEA Task Force focusing on the fraudulent prescription pill epidemic. His vast knowledge, accumulated through training and years of professional service, lies in both the realms of medical professionals, as well as street-level usage and sales. Buzz has lectured numerous times around the nation to professional drug coalitions, medical & law enforcement conferences, and the drug testing industry. He is currently a contractor with J. Chad Professional Training, "Tall Cop Says Stop", where he continues to bring his expertise and insight. His teaching is oftentimes humorous and very entertaining.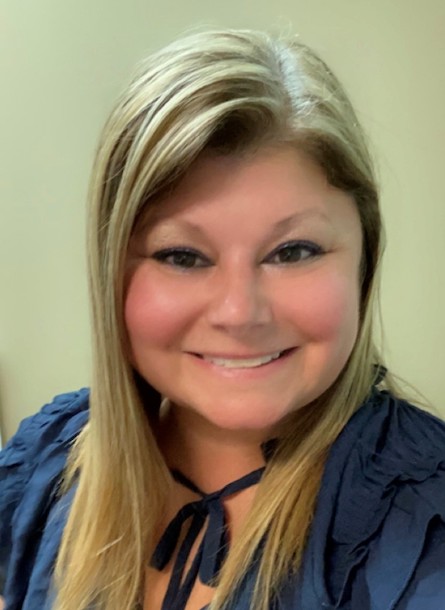 Rebecca Chiassion
Chemistry Manager
Biography
Rebecca Chiasson is the Chemistry Manager at the Louisiana State Police Crime Lab which includes both seized drug analysis and forensic toxicology analysis. She has a Bachelor of Science Degree from Nicholls State University and a Master of Science from University of Louisiana at Lafayette. She has almost 20 years' experience in forensics, specifically drug chemistry, toxicology and crime scene processing. In 2011, she was promoted to drug chemistry unit supervisor then chemistry manager in 2013. She has been qualified as an expert 20+ times in forensic drug chemistry in state and/or federal court. She has membership in the National Association of Drug Diversion Investigators, the American Academy of Forensic Scientists, and the Louisiana Association of Forensic Scientists. She has been appointed to the State Epidemiology Workgroup, the Prevention Systems Committee, the Governor's DWI-Vehicular homicide taskforce, the Governor's Drug Policy Board, and Louisiana's Impaired Drivers Emphasis Team. She co-chairs the Statewide and Capital Region's Impaired Drivers Emphasis Teams. She assists in the identification, banning, and education of new synthetic drugs that are a public health hazard along with Louisiana Poison Center and DHH. She is also part of the team assembled for the Strategic Highway Safety Plan to identify the severity of drug impaired driving in Louisiana.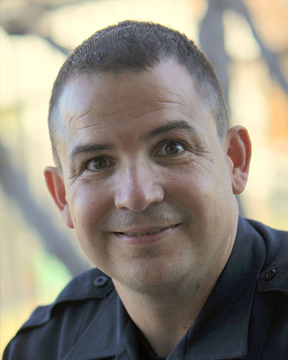 David Gomez
Deputy
Biography
Officer Gomez has been at the forefront of educating parents and kids about the many dangers of social media on electronic devices. Officer Gomez has been a school resource Officer for seven years and works in the schools with the age groups that are most affected by digital devices. Officer Gomez uses his collective information to come up with best practice tips for parents and their kids to stay safe in a new world of digital citizenship.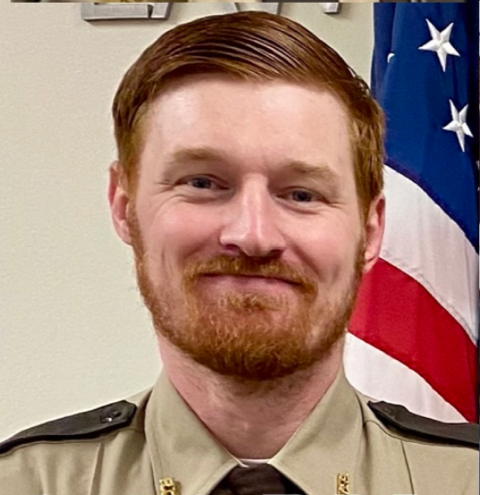 Alex Graham
Deputy Sheriff
Biography
Alex Graham is a Deputy Sheriff with a large metropolitan Sheriff's Office in Minnesota. Alex is currently entering his 10th year of Full time LE Experience. He is a Drug Recognition Expert Instructor and has been a DRE since 2015 and a DRE Instructor and SFST Instructor since 2016. Alex started his Law Enforcement Career in the State of Colorado as a Deputy Sheriff and a Police Officer before moving to a major metropolitan department in Minnesota in 2016 where he served as a collateral duty to patrol work as the lead DWI Training Instructor. Alex has two awards from Mother's Against Drunk Driving, one from the MADD Chapter in Colorado for Outstanding Individual Dedication to DWI Enforcement. The Second, from the MN Chapter for Drugged Driving Enforcement. Among other awards and recognitions Alex is a 5 time DWI All Star in Minnesota, and has over 540 DWI Arrests. He currently serves as a full time DWI Enforcement Deputy for the Sheriff's Office.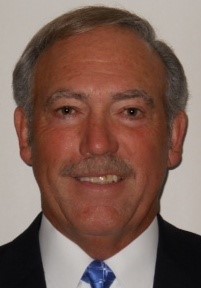 Charles "Chuck" Hayes
Biography
Chuck Hayes is the former Division Director of the Oregon State Police Patrol Services Division. He served with the Oregon State Police for 29 and a half years prior to his retirement in 2003. He holds an Associate of Arts Degree in Police Science and a Management Certificate through the Oregon Department of Public Safety Standards and Training. He is also a graduate of the Northwestern University Traffic Institute School of Police Staff and Command and a graduate of the Oregon Executive Development Institute. Chuck attended both the National Highway Traffic Safety Administration (NHTSA) Standardized Field Sobriety Testing (SFST) training course, and the SFST instructor training course. He completed the Los Angeles Police Department Drug Recognition Expert (DRE) School in 1989 and the DRE Instructor Development Course in 1994. He was Oregon's first DRE and was later appointed as the first Oregon Drug Evaluation and Classification (DEC) Program state coordinator in January 1995. Chuck also served as the regional representative for the International Association of Chiefs of Police (IACP) DEC Program Technical Advisory Panel and served as the IACP DRE Section Chair from October 1998 to October 1999. After his retirement from the Oregon State Police, Chuck was hired by the IACP as the western region coordinator for the DEC Program and served in that capacity until his retirement on September 1, 2023. As the western region coordinator for U.S., Chuck provided technical support for the NHTSA drug and alcohol impaired driving enforcement programs. In addition to his involvement with SFST and DRE, he was also involved in the development, instruction and training for the Advanced Roadside Impaired Driving Enforcement (ARIDE, Drug Impairment for Education Professionals (DITEP), and Employer Drug Impairment Training (EDIT) programs. Chuck has provided training and conducted presentations at the IACP Impaired Driving and Traffic Safety Conference, Lifesavers Conference, the Oregon Impaired Driving Conference, as well as numerous webinar training events. Chuck as authored numerous publications dealing with drug and alcohol impairment some of which include: Drug Recognition Experts and DUI Victim Impact Panels – Partnering to Reduce Impaired Driving Recidivism, IACP Chiefs of Police magazine, February 2022 Investigating and Prosecution of Cannabis Impaired Driving Cases, monograph (Contributing author), National Traffic Law Center, August 2020 Combatting Drugged Driving: New Challenges and Old Solutions, Co-author, IACP Chiefs magazine, March 2018 Navigating Through the Ever-Changing Landscape of Impaired Driving, IACP Police Chiefs magazine, July 2016 Drug Recognition Expert (DRE) Examination Characteristics of Cannabis Impairment, Accident Analysis and Prevention, April 2016. Co-Authored with R. Hartman, J. Richman, M. Huestis During his career with the Oregon State Police, Chuck served as the Chair of the Oregon DUII Multi-Disciplinary Training Task Force from 1992 through June 2005. In January 2005, Chuck was appointed chair of the Oregon Governor's Advisory Committee on DUII and still serves in that capacity. Chuck is also a member of the Mothers Against Drunk Driving (MADD) Law Enforcement Committee.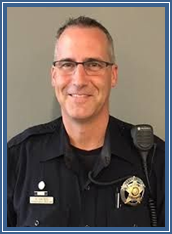 Robert Hayes
Corporal
Biography
Sgt. Robert Hayes is currently assigned to the Patrol Division of the Albany Police Department. The Albany Police Department hired Robert in 1999. Robert's passion is traffic enforcement, and in particular the detection of impaired drivers. Prior to working for the Albany Police Department, Robert served for four years with the Florence Police Department (Florence, Oregon) and four years as a Reserve Deputy for the Marion County Sheriff's Office (Salem, Oregon). Robert attended the fifth Drug Recognition Expert School that was held in the State of Oregon in 1998. He is currently a Drug Recognition Expert, Drug Recognition Expert Instructor, Intoxilyzer 8000 Instructor, DITEP Instructor, and a SFST Instructor. He is also a part-time Department of Public Safety Standards and Training (DPSST) instructor as well as a Crash Re-Constructionist for his agency. He has instructed over 6000 hours with DPSST. In addition, Robert has been a Drug Recognition Expert Region II and III Allied Coordinator since July of 2009. He is also the President for the Linn County DUII Victim Impact Panel and Chair for the DUII Multi-Disciplinary Task Force.
During his career Robert has been recognized with the following awards:
2001 Drug Recognition Expert of the Year for a Municipality in the State of Oregon.
2005 Impaired Driving Trainer of the Year in the State of Oregon.
2005 City of Albany Police Officer of the Year.
2006 Security Alarm Corporation (SAC) Public Service Award.
2008 Award of Appreciation by Mothers Against Drunk Drivers.
2013 Ken Snook DRE Award of Excellence.
2015 City of Albany Police Officer of the Year.
2017 MADD Outstanding DUII Enforcer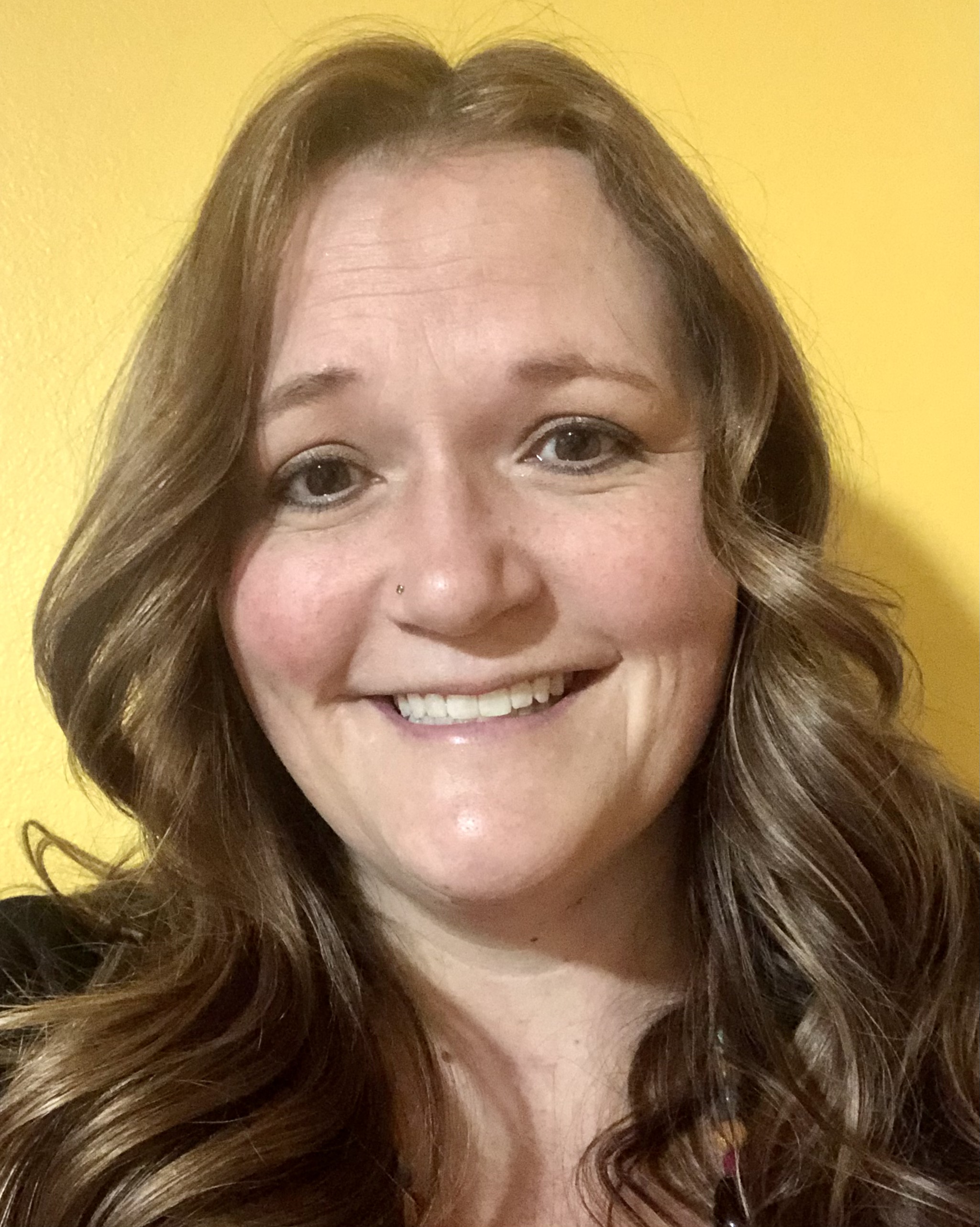 Melissa Moore, CPS
Owner & Trainer - m3 Consulting, LLC.
Biography
Melissa Moore has worked in Public Health for over 20 years, leading substance abuse prevention and coalition efforts in multiple diverse communities. Emphasizing the need to go beyond education to address the factors that contribute to substance abuse, Ms. Moore has helped lead assessment, planning, implementation and grant writing efforts to transform the way communities tackle this daunting burden.
As a prevention generalist, she is able to provide an overview of topics (ex. drug trends & coalition building) or drill down for a more extensive training session (ex. marijuana, vaping & sustainability planning). An expert in engagement and communication, Ms. Moore is always looking for opportunities to take great ideas and move them into tangible actions answering the age-old question...We recognize this is an issue, now what can we do about it?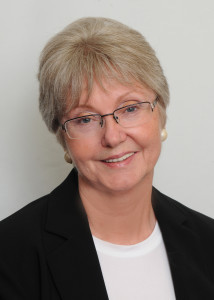 Karen Williams
M.S.S.W
Biography
Karen Williams, M.S.S.W. is not a scientist or a researcher, but she is an educator known for her ability to explain the latest neuroscience in ways that are fun, easy to learn, and easy to apply to real life. She has over 35 years of experience in youth development, applying the latest neuroscience to the fields of mental health, education, juvenile justice, child protective services, substance abuse prevention, and highway traffic safety. She is a fulltime consultant and trainer in private practice, working with organizations across the nation. (NOTE: MSSW = Master of Science in Social Work).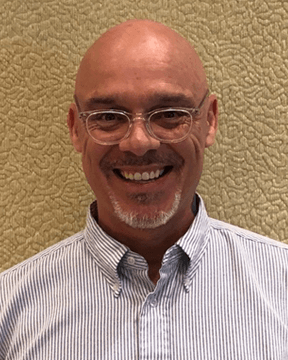 Nigel Wrangham, CADC II, CPS
Project Specialist - City of Hillsboro, Oregon
Biography
Nigel Wrangham has been active in the fields of substance abuse treatment, prevention, and youth empowerment for over 20 years. He develops and delivers classes on principles of positivity, youth engagement and inspiration to educators, young people, grassroots activists, law enforcement and other groups. He teaches in the Substance Abuse Prevention Program at the University of Oregon.