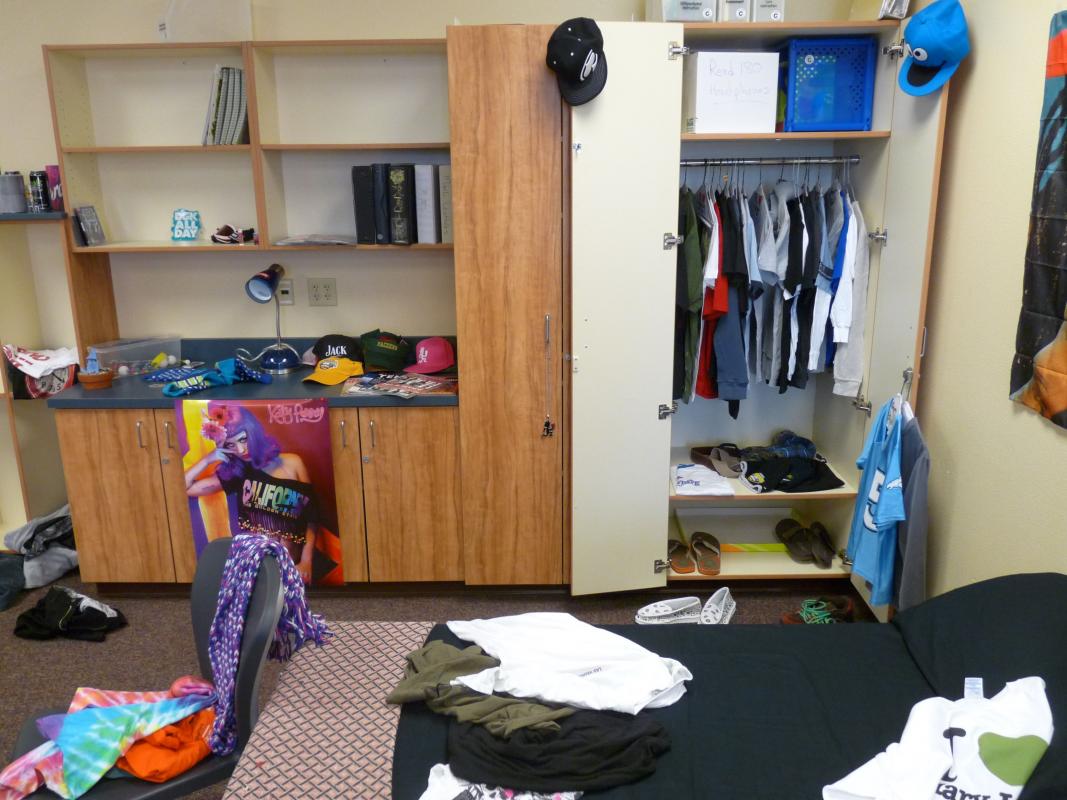 Tall Cop Says Stop's "Showroom"
Tall Cop Says Stop's motto is, You can't stop what you don't know™. Unless you can recognize the signs of alcohol and drug culture, you can't do anything to counter the harm they cause.
For this reason, Officer Jermaine Galloway sets up the Mock Room. This is a room or large area with more than 150 visual aids. Mock Room attendees get the chance to deepen their understanding of underage drinking and drug abuse by choosing from among alcohol/drug-related items and unrelated ones.
Benefits of Mock Room Training
With the Mock Room training, you'll learn more about drug/alcohol abuse trends and indicators such as:
Concealment areas and hidden containers
Music
Clothing and logos
Posters and magazines
Alcopops
Tall Cop Says Stop's Other Services and Background
Tall Cop Says Stop™ has other services to help you prevent and stop underage drug and alcohol abuse in your community. Numerous organizations have benefitted from Officer Galloway's knowledge and training. To learn more, go to the following pages:
To ask questions about Mock Room and how it can help you understand underage drinking and drug use in your area,