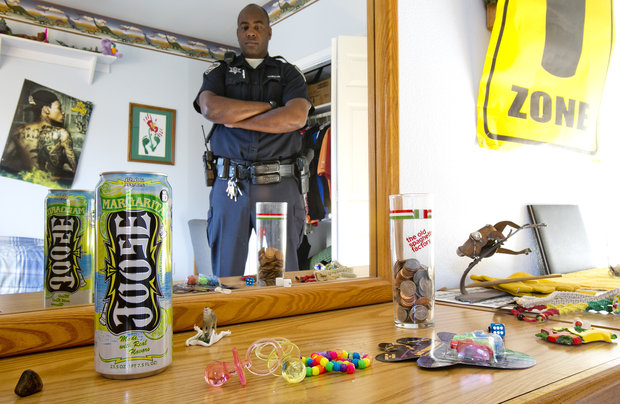 Valuable Lessons from The Tall Cop
For more than 15 years, Officer Jermaine Galloway has helped communities deal with issues relating to underage alcohol/drug abuse. He has taught and worked with a wide range of audiences, including:
Youth (high school, junior high, elementary)
Schools (elementary through college)
School counselors
Medical/EMS
Educators
Law enforcement
Corporate/business
Mental Health
Treatment providers
Coalitions and nonprofits
City/county/state governments
Tribal organizations
Probation officers
Community/Parent Nights
Retailers
Officer Galloway has trained more than 150,000 individuals in the US and internationally. He emphasizes proactive alcohol/drug abuse prevention and enforcement. This starts with understanding the culture surrounding drugs and alcohol. As he says, You can't stop what you don't know™.
Tall Cop Says Stop's Available Services
For information on Tall Cop Says Stop's services, check out the following pages:
To learn about Officer Galloway's history and achievements, go to the
About
section of this website. To ask questions about how the services listed above can reduce drug/alcohol abuse in your community,